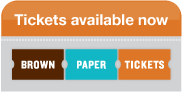 A fine jazz pianist, Dave Miller leads a long-running trio featuring drummer Bill Belasco and renowned bassist Mario Suraci, whose credits range from Frank Sinatra, Elvis Presley and Bernadette Peters to Hampton Hawes, Barry Harris and James Moody. The group has worked and recorded together for the past decade. Join them for this special event celebrating the artistry of George Shearing, in recognition of his centennial, with this new CD - Just Imagine.
Joining this celebrated band is vocalist, Rebecca Dumaine. The relationship between a singer and an accompanist can be fraught and emotionally charged, full of backstage drama and hidden agendas. And then theres Rebecca DuMaine and Dave Miller, whose musical partnership flows from a connection far deeper than the action on the bandstand.
Since moving back to the South Bay from New York City in 2008, DuMaine has established herself as an incisive interpreter of the American Songbook, a rapidly maturing singer with a crystalline tone, deft rhythmic feel and persuasive narrative command of her material. She credits Miller, her pianist, arranger and father, for her ongoing evolution.