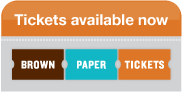 Join us as we celebrate our 7 year anniversary as the Sound Room. It been almost 26 years since the music started! First it began as an occasional event at a street party, then it moved inside for a house concert program. We moved to Broadway in 2012 before all the new businesses were there. Since that time, the area has changed and so have we.
For this event we pull a rabbit out of a hat - almost literally! This will be the 2nd peek. We are close to completion of the new site. To celebrate our anniversary we have moved this event to the new spot at 3022 Broadway. It's not fully ready but it's close. We will be bringing you this one of a kind show to give you insight into the magic that is about to happen at the Sound Room.
Doors will open at 7. Included in the ticket price are bites and appetizers which will be served at each table. Then we bring you the magic of David Gerard . This is one of the best shows we have seen. David presents an evening of magic and mentalism. He will wow you with his skills and leave you wondering how he did that!
see what we mean: https://www.youtube.com/watch?v=w_a9rAAGgFA