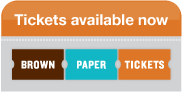 Featuring solo performances by world class bass players including Michael Manring, Kai Eckhardt, Josh Cohen, Charles Berthoud, Ariane Cap, and special guest Paul Hanson at The Sound Room in Oakland, CA. There will be prizes and giveaways from our sponsors GRUV GEAR, Bass Player Magazine, Bass Guitar Magazine, Phil Jones Bass, Marleaux BassGuitars and La Bella Strings.
If you like bass, this is the event for you!
Michael Manring:
Hailed by many as the worlds leading solo bassist, Michael Manring has been pushing back the boundaries of whats possible on the bass guitar for over three decades. While his technical skill and innovations always make an impression, it is his ability to communicate on a profound emotional level that most touches listeners. As editor Tom Darter wrote in Keyboard magazine after seeing one of Michaels solo concerts, Forget his astounding technique and musicality; forget his absolute command of his instruments; forget how seamlessly the musical ideas and the performance of them were wedded togetherThe enlightenment came most from feeling (seeing, hearing) the joy Michael felt to be playinghis brand of transcendental chops and musical understandingwas all in the service of the final outcome, the joy of making music.
https://www.youtube.com/watch?v=zaK2GU9pgos
Kai Eckhardt:
Kai Eckhardt is a German born bassist and composer best known for his work with John McLaughlin, Vital Information, Trilok Gurtu, Billy Cobham and Garaj Mahala band he co-founded n 2000. Educated at the prestigious Berklee College of Music Eckhardt has also collaborated on projects with guitarist Larry Coryell as well as keyboardist Patrice Rushen. Eckhardt is known for his fast chordal slap-style abilities, and for his unique combination of funk, jazz, and world music.
https://www.youtube.com/watch?v=sthp2rysyZk
Josh Cohen:
Josh Cohen is a multi-award winning six-string electric bassist, composer, session musician, and music educator based out of Madison, WI who travels frequently throughout North America performing and teaching clinics (e.g. Bass Boot Camp 2016/2019, Gruv Gears Clinic Series at Steves Music Toronto, Bass Break Live 2017 etc). His solo electric bass compositions/arrangements, which use extended techniques to create the sound of an entire band
The Music of Josh Cohen
https://www.youtube.com/watch?v=T90-aKvgnkE
Charles Berthoud:
British bassist, Charles Berthoud (pronounced BEAR-too), is changing the way we think about the bass guitar. Already being recognized as one of the masters of the two-handed tapping technique, he plays the bass like a piano, accompanying himself with multiple parts. He even co-authored an instructional book, Two-Handed Tapping, before graduating Berklee College of Music with highest honors.
https://www.youtube.com/watch?v=Q7J_GzZntRI
Ariane Cap:
Austrian Ariane Cap is a multi instrumentalist, educator, author, blogger and composer. An eclectic and versatile bassist, she has covered many styles, from Rock (Keith Olsen/Fleetwood Mac), Jazz (Daline Jones, Montclair Womens Big Band) to Folk and Flamenco (Muriel Anderson), to classical music (The Mozart Band), and Top 40 (Brian Cline Band), Latin Disco (Generation Esmeralda) to Punk Rock (The Sippy Cups) and Cirque du Soleil. As a leader, Ariane has teamed up with star Jazz bassoonist Paul Hanson to create the critically acclaimed duo OoN.
https://www.youtube.com/watch?v=Q7J_GzZntRI